West Party Room
The room in the back of the West restaurant has got to be the screwiest shape of any room ever built.  There's this big box right in the middle of it.  There's a nail salon next door that also does… waxing.  So don't ask us what they do in THAT room.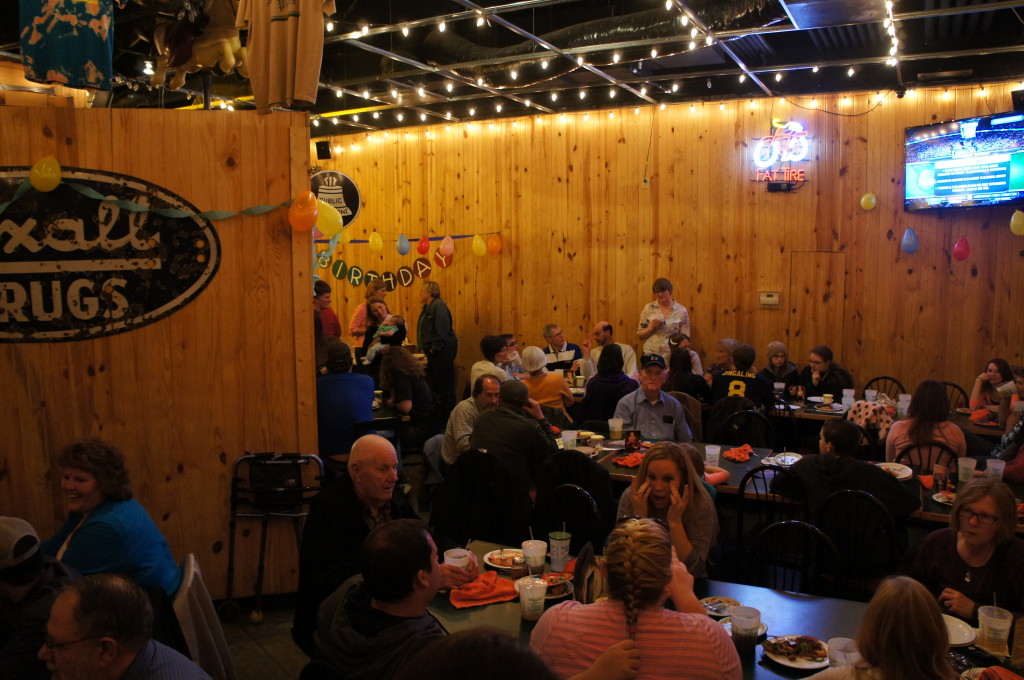 40-50 Guests: The Back Room Out West…
Seating for up to 55… if you all get along well.
Ask us how to maximize seating.  Pushing tables together reduces seating capacity.  A lot.
There's a big screen Tee-Vee to plug your laptop into for presentations and Powerpoints and what not… no extra charge!
West has no bar, but we do have wine and a large selection of bottled and draft beers.
Easily the most strangely shaped room you'll ever encounter. (Go next door to the nail place and ask them what they do in that box that's in the middle of our party room.  We dare you.)
Friday Night thru Sunday night: We request rent for the space of $100, and a $250 minimum order.
All other times: We request a deposit of $50 that goes towards your tab for your event (so the room is essentially free) and a minimum order of $100.