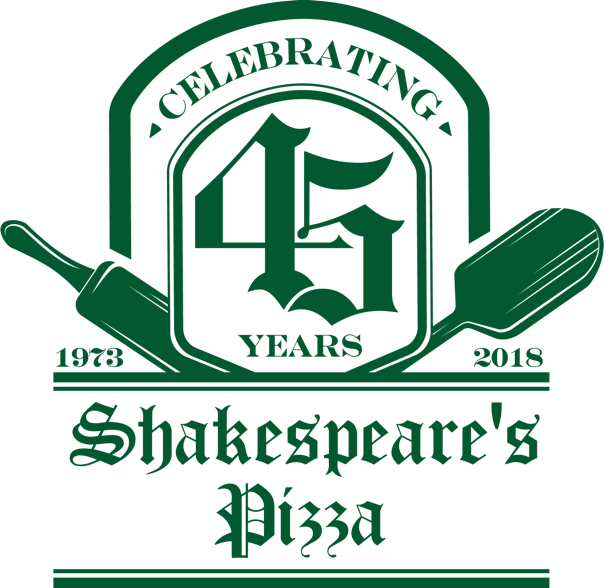 Our dining rooms are among the largest in Mid-Missouri. We've removed about half of the tables to space everything out. There is at least 6-8 feet between them, often much more.
The safety of our customers and employees is our obvious priority… staying safely distant at Shakes is easy.
We are sure you are as passionate about your school, team or organization as we are about pizza!
We've been around since 1973.
That's a lot of pizzas and a lot of stuffs happenin'.
* All persons are innocent until proven guilty
"It's the pizza, stupid. And maybe the beer. Everything else can go fly."
All our pizzas are served with your choice of wheat or white crust. Hardly anybody orders the wheat, but everybody should. We normally make it medium thickness, but you can have it extra thick or extra thin if you like, and that doesn't change the price (flour's cheap).