Giving back a piece… today
We'd be nothing if it weren't for this great community.  We can't do everything, but we give back a little whenever we can.  We're proud to help outfits like these, that do so much, for so many.
Many of these organizations took advantage of our Fundraising Options. Others submitted a Donation Request Form and we were able to help. Contact us to see how Shakespeare's Pizza can help your group.
Recently, we've helped all these organizations:
A Way with Words & Numbers ~ American Cancer Society ~ Big Brothers Big Sisters of Central Missouri ~ Blue Ridge Elementary PTA ~ Boonville High School ~ Camp Hickory Hill ~ Central MO Foster Care & Adoption ~ Centralia Friends of the Park ~ CMSTA ~ Columbia Art League ~ Columbia Chamber of Commerce ~ Columbia Independent School ~ Columbia Kiwanis Club ~ Columbia Montessori School ~ Columbia Police Officers Association ~ Cystic Fibrosis Foundation ~ Ellis Fischel Cancer Center ~ Fairview Elementary PTA ~ Family Counseling Center of Missouri ~ First Presbytarian Church ~ Harrisburg Elementary ~ Heart of Missouri CASA ~ Heart of Missouri United Way ~ Hickman High School ~ KOPN ~ Mizzou for Malawi ~ Moberly Police Department ~ Motorcyclists of Mizzou ~ MU School of Medicine ~ Oakland Jr High ~ ParentLink ~ Paxton-Keeley Elementary ~ Rainbow House ~ Ridgeway Elementary ~ Ronald McDonald House Charities of Mid-Missouri ~ Southwest Play School ~ Special Olympics of Illinois ~ The Food Bank for Central & Northeastern Missouri ~ The Salvation Army ~ University of Missouri ~ University of Missouri Health System ~ Voluntary Action Center Columbia ~ Zeta Tau Alpha Association
And these guys too in previous years:
Adventure Club ~ Batten Disease Support and Research Association ~ Students as Neighbors ~ Jumpstart ~ Women's Law Association ~ CAGT PTA ~ Central Missouri Humane Society ~ Central Missouri Music Outreach Program ~ Christian Chapel ~ Club COMO Volleyball ~ Columbia Colts ~ Columbia Soccer Club ~ Come Let's Dance ~ Congregation Beth Shalom ~ FLIPZ ~ Friends of Scouting ~ Hallsville Blaze ~ Hickman Dugout Club ~ Hickman Girls Soccer ~ Hickman Softball ~ Hickman Volleyball ~ Highsteppers ~ L.E.A.D. Institute ~ Mid Missouri LGBT Coalition for Pridefest ~ Caring for Columbia ~ March of Dimes ~ Dream Factory ~ Columbia Police Department – Volunteers ~ Mizzou Student Foundation
We like to help local schools too…
Russell Blvd. Elementary ~ Columbia Catholic School ~ Shepard Blvd. Elementary ~ Hickman High School ~ Midway Heights Elementary ~  Christian Chapel Academy ~ College Park Christian Academy ~ Mill Creek Elementary ~ Good Shepherd Lutheran School ~ Lee Expressive Arts School ~ Russell Blvd. Elementary ~ Rock Bridge Elementary ~ Rock Bridge High School ~ Fairview Elementary ~ Southwest Playschool ~ Parkade Elementary ~ Smithton Middle School ~ Christian Fellowship School ~ New Haven Elementary ~ West Junior High School ~ Alive in Christ Pre-School ~ Carousel Preschool ~ Humpty Dumpty Preschool ~  Derby Ridge Elementary
And here's some more:
Stand By Me ~ Columbia Community Teachers Association ~ Greater Columbia Assoc. of the Deaf ~ Sheltered Reality ~ Community Garden Coalition ~ Partners in Health ~ ACT ~ VIBCOR ~ Columbia Chorale ~ Alzheimer Memory Walk ~ Columbia Garden Coalition ~ American Diabetes Association ~ Missouri Lion's Eye Foundation ~ Interfaith Daycare Center ~ American Humanics Student Assoc. ~ Columbia Fire Department ~ McCambridge Center ~ Columbia Police Dept. ~ Breast Cancer 3-Day ~ Westminster College ~ Valieant Vandiver Valkeries ~ Kids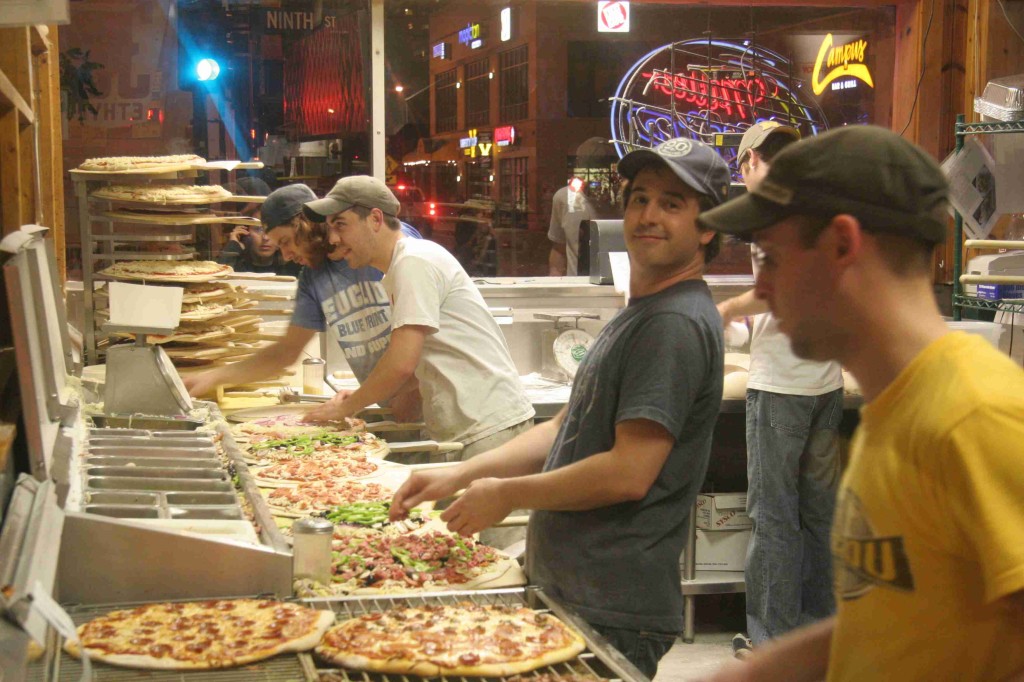 on Track ~ NBA Woodhaven ~ Boys & Girls Town of Missouri ~ Granny's House ~ Assistance League of Mid- Missouri ~ Children's Miracle Network ~ Fellowship of Christian Athletes ~ The International Center ~ Helping Little Hearts Charity ~ Easter Seals ~ Shoes that Fit ~ Show Me State Games ~ MU Law Student Hurricane Network ~ KidsHeart ~ Agricultural Communicators of Tomorrow ~ Child Development Center of Columbia ~ Rainbow Network ~ Won by One ~ Upward Basketball ~ Faith Baptist Church ~ First Presbyterian Church ~ The Shelter ~ Missouri Thunder ~ Mizzou Hydrogen Car Team ~ Mizzou Meeting Planners Assoc. ~ Mizzou Model United Nations ~ Mizzou Women's Club Soccer Team ~ Moms Club of Columbia – South ~ MU Alternative Spring Break ~ MU Entrepreneurs ~ MU Vagina Monologues ~ MUtation Yearbook ~ EFree Church ~  Trail to a Cure ~ Memorial Baptist Church ~ National Fibromyalgia ~ NSTA ~ Rejoice Freewill Baptist Church ~ American Red Cross ~ Rock Bridge Marching Band ~ Rock Bridge Student Council ~ Rock Bridge Girls Basketball ~ Roots ~ Rotary Club of Columbia ~ Shelter Insurance ~ Sho-Rei Shobu-Kan Karate Club ~ Sigma Gamma National Sorority ~ Sigma Tau Delta ~ Special Olympics Missouri ~ The Adult Day Connection ~ The Center Project ~ The National Association of Black Journalists ~ Tiger Squad