It's a myth that parking is impossible downtown.
True, there is limited parking right outside our front door.
But if don't mind a short walk, there is plenty of parking.
If it's a challenge, it's a small one.
It's a 90-second walk to the Hitt Street Parking Structure,
which is open to the public evenings and weekends.
It's just east of us behind Campus Bar and Grill, just up Elm St a bit.

Also, there are parking garages all over downtown. While it's true that they aren't right across the street, the closest one – the Cherry Street Garage, across from Harpo's – is less than 5 minutes away, three blocks.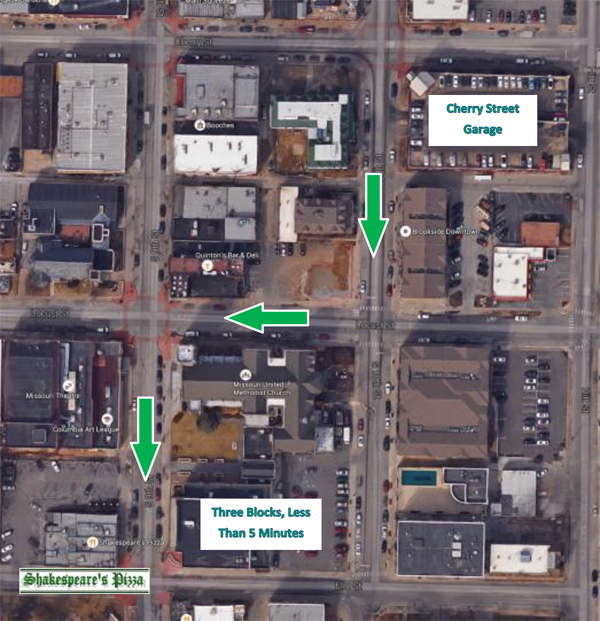 There is more parking in The District than there is at the Columbia Mall.
It's farther from one end of Columbia Mall to the other,
than from one end of Downtown to the other.
Target is farther from Sears,
than Shakes is from our buddies at Flat Branch.