---
Every Monday: Kids' Night
Actually, it's Kids' Day, because it works all day.  We're not a daycare, but you can sure bring your kids. Dad can still get a cup of brew, and the kids get some dough to make snakes with, and free soda. (Though they should drink water or juice; soda isn't good for them.  Or you.)
Kids ten and under get their own 8″ one-topping pizza (limit 3 kids / 3 pizzas) when the grown ups buy any 16″ two-topping.  DINE IN ONLY.  Kids have to be present, and so do the adults.  Throwing the dough we hand out is a food fight. No running or yelling.  Unattended, unruly, unsupervised children will be escorted out.  Parents, you can claim them at the door.

---
Every Tuesday: Boomer Night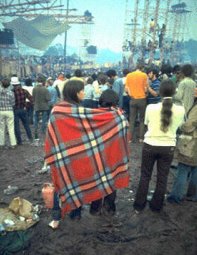 Actually, it's Boomer Day, because it's good all day.  This is a screamin' deal.
If you're a Baby Boomer (or older), then every Tuesday (all day, actually) we want to offer you $2.22 Off any Twelve Inch or $3.33 Off any Sixteen Inch
IN HOUSE ONLY, NO DELIVERY OR TAKE-OUT (because we're hoping you'll buy a Fresca or a Boulevard or something, obviously). No ID needed.  We'll take your word for it. We don't care if you share. No limit; bring the family and buy six. Not good in combination with other offers, of course, but this is a better deal anyway. Good all Tuesday long, just ask for it when you order. It would be void if prohibited, but it's not. No smoking. No chawin', either. Coke and Pepsi products available, but you should drink water.  It's better for you, and it's free. 
---
 Bar Specials
You have got to check out what we do at the bar.  (Every Shakespeare's has them!)  Each bartender gets to do whatever they like with specials, but we got some classics we run all the time.  Check'm out below, or hit up our bar page for all the latest specials and events!