Have your party at our joint!
Any of our three locations would be a great choice for your next event or party.
It's probably cheaper than if you did it at your place (or just about anywhere else), and it's definitely easier.
Events start at $5 to $10 per person; Quantity Discounts for 30-35+ guests.
(Unless, of course, you want to go nutz at the bar, in which case all bets are off and the sky's the limit.)
---
South: 3911 Peachtree, just behind Sophia's…

Our South location is the newest and biggest.  Private party rooms for up to 130, a full bar, outdoor seating for 70, tons of parking.
---
Downtown: In The District, right next to the MU campus and the Journalism School…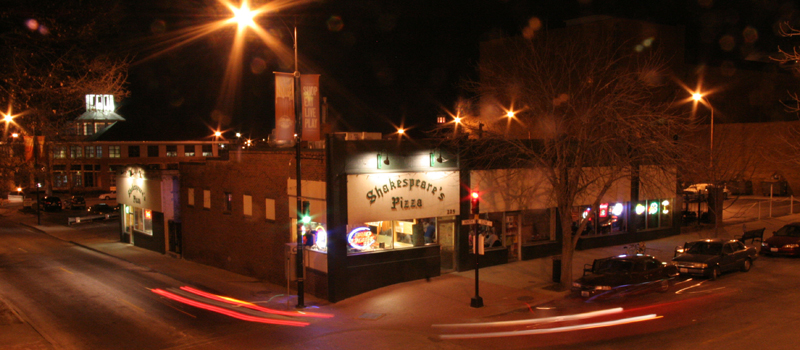 Our new digs at 9th and Elm include party rooms in the back. Our original home had a screwy party room wedged in behind the bar; it was nostalgic and fun, but not very functional. The new party rooms work much better.
 We're really bummed that we can't take party room bookings at our current downtown spot. Our temporary headquarters on 8th St, right next door, doesn't have a meeting space. But our new digs, coming Summer 2016, will have a great party room… bigger and better!
Stay tuned…
Take a virtual tour of our original home at 9th and Elm
---
West: 623 ft West of Hy-Vee Liquors…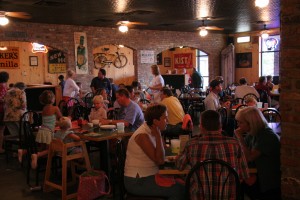 Since 2003.  Plenty of parking, and very convenient for the west end of town, and not too far from I-70.
---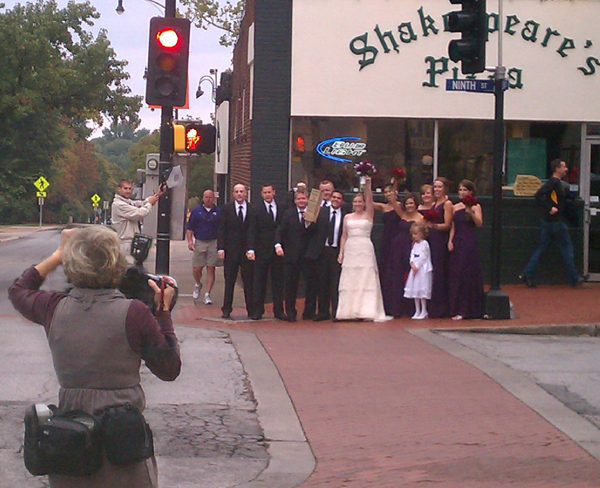 We sometimes grant special favors and discounts for rooms to charities, our buddies, the guy that delivers the kegs of Guinness, and certain other favorites, if they're nice to us.